Recharge your batteries, reduce stress, create success: Regular yoga classes as part of your (home) office routine
Establish company health promotion tax-free according to § 3 No. 34 EstG
Workplace health promotion in cooperation with 'The Intentional Kind'
Section 3 No. 34 of the German Income Tax Act (EstG) allows companies to reduce financial burdens for workplace health promotion.
Companies can invest up to 600 € per year tax-free in the health of their employees. This tax exemption serves as an incentive for companies to promote employee health, and many companies are already taking advantage of this tax benefit.
I am Sonja, a certified yoga teacher with a passion for business yoga. My mission is to create a space of relaxation and empowerment in the workplace.
With my experience in yoga and my love for the business world, I design individual business yoga sessions that not only relieve stress but also foster creativity and strengthen team bonds.
Let's create a time-out from the hectic workday together and recharge the energy for a successful day…
…directly at your desk, in the (online) conference room or as a yoga mat workout.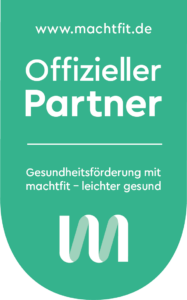 Sustainably strengthen the inner and outer posture
Trial lesson: 95 EURO
Weekly lesson: 130 EURO
Package prices: On request
The prices are valid for sessions with up to 10 participants.